News
06 July, 2021
SAINTE-ANNE STREET BECOMES ​​​​​​​A SHARED STREET FOR THE MONTH OF JULY
Category : Events
Starting July 10, a section of Sainte-Anne Street will become a shared street until the end of the month.

For three weeks, pedestrians will have right of way at all times on Sainte-Anne Street, between Saint-Pierre Street and Christie Street and the speed limit will be reduced to 20 km/hour.

Inspired by similar projects that have been gaining traction province-wide, this pilot project aims to encourage better street sharing between pedestrians, cyclists and car drivers and facilitate social distancing given the current pandemic context.
With this pilot project, the City aims to encourage both residents and visitors to take advantage of Sainte-Anne Street. It's an invitation to discover or rediscover Sainte-Anne Street and the heart of the village.

What is a shared street?
Unlike pedestrian-only streets, car drivers and cyclists will still be able to use the street, but the speed limit will be reduced to 20 km/hour. Street signs, speed bumps and other traffic-calming measures will be introduced to encourage people to slow down.
On-street parking spaces on this section of the street will become timed parking zones (maximum 15 minutes).
The street design will also include flower boxes, urban furniture and other seasonal installations to encourage passersby to take advantage of the area in total safety.

Come and experience it!
The friendly street is a pilot project.
For several years, the idea of transforming rue Sainte-Anne into a pedestrian street for the summer has been proposed to us, but we are also aware of the impact that this transformation would have on road traffic and access to some businesses.
Seeing that shared streets are becoming more and more popular, we decided to test the concept here this summer!
We invite you to come and try it!

A dynamic neighbourhood this summer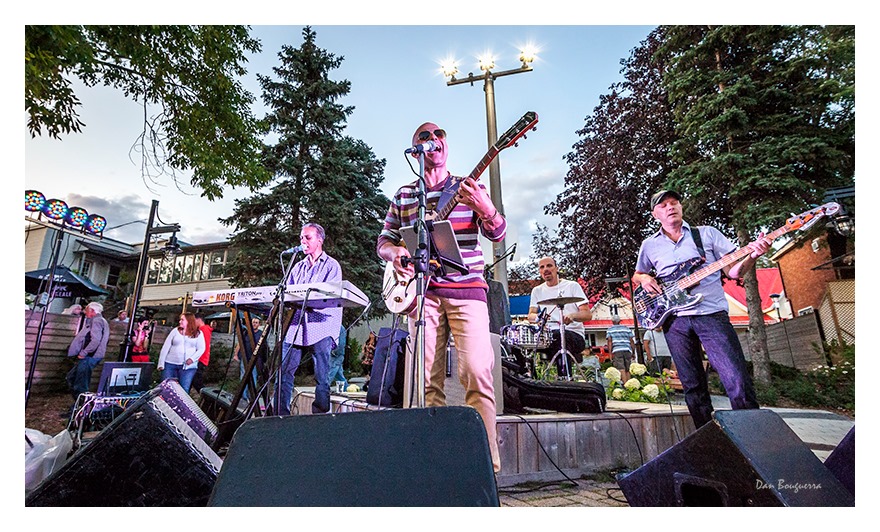 The Promenade du Canal also promises to be teeming with entertainment this summer now that street artists and Wednesday night shows have returned from July to September.
Every Saturday in Parc Lalonde, the Marché Ste-Anne welcomes foodies every Saturday of the summer from 9 a.m. to 2 p.m., followed by music performances between 5 p.m. and 8 p.m.
As for the Sainte-Anne-de-Bellevue Canal National Historic Site, come and walk along the revamped upstream jetty to admire the spectacular view of Lac des Deux-Montagnes !
This summer, set a course for Sainte-Anne-de-Bellevue!

Don't miss out on the summer programming in Sainte-Anne-de-Bellevue by visiting our brand new tourist website at visit.sadb.qc.ca!