News
06 June, 2023
Opening of Marché Ami
Category : Community
On Wednesday, May 24, many residents of Sainte-Anne-de-Bellevue gathered at 33, Saint-Pierre Street, to celebrate the reopening of their grocery store.
After nearly five months of unexpected closure, Sainte-Anne-de-Bellevue's only supermarket has finally reopened under the name Marché Ami. This banner, which continues to operate under the food leader METRO Inc., includes a number of small neighborhood grocery stores.
The new supermarket is now managed by Claude McSween and his wife, Lory Vansteene. Former market owner, McSween, came out of retirement after his fourteen-year-old son persuaded him to take on this ambitious challenge.
Despite his many years of management experience, the new owner admits that the project remains a laborious one. "The food sector has changed a lot", he explains. "The biggest challenge is finding employees. It's not just here, it's everywhere. "
Nevertheless, McSween expressed his surprise and joy upon receiving such a warm welcome from the residents.
"The store is great, and so are the customers. It's a success. People respond a lot. It's amazing how happy they are. Some of them hug me, and not a day goes by without someone coming up to me to thank me for opening. It's special."
Of course, the sudden closure of Marché Richelieu, after more than 80 years of operation, had left citizens, particularly the elderly and students without cars, in a vulnerable situation.
It came as no surprise that relief and joy dominated the pre-opening party on May 24.
Watch the CTV News report on the pre-opening event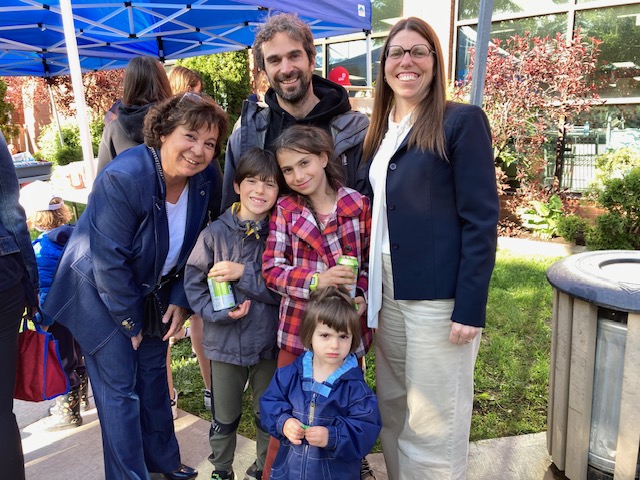 Like many citizens, Mayor Paola Hawa was present at the grocery store's reopening evening.